· WILLOUGHBY · 10 – 12 CLANWILLIAM ST WILLOUGHBY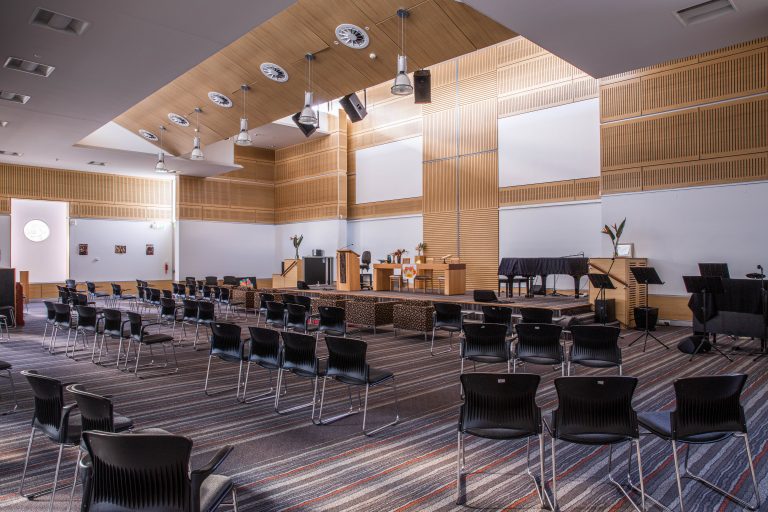 Auditorium
The auditorium is a flexible, modern space that is suitable for concerts, seminars, lectures and choir rehearsals. It features a grand piano, small stage area, projection, sound equipment, lecterns, air conditioning.  The chairs are movable and there are tables available.  This area is disability friendly with a hearing loop, lift for access to stage and disabled toilets and parking on site.  In non-Covid times the auditorium can seat a maximum of 220. 
Chapel
The Chapel is the original church on the Willoughby site and is suitable for small concerts and choir rehearsals.  It has am upright piano, projection, sound and will seat 80 people (in non-Covid times).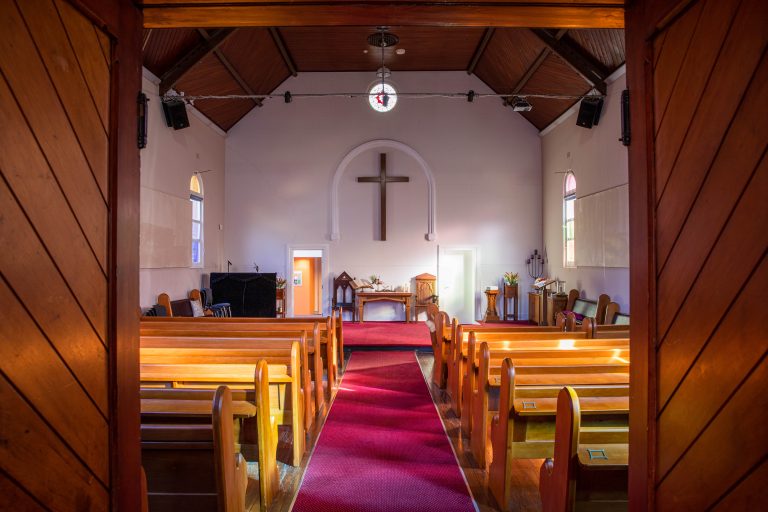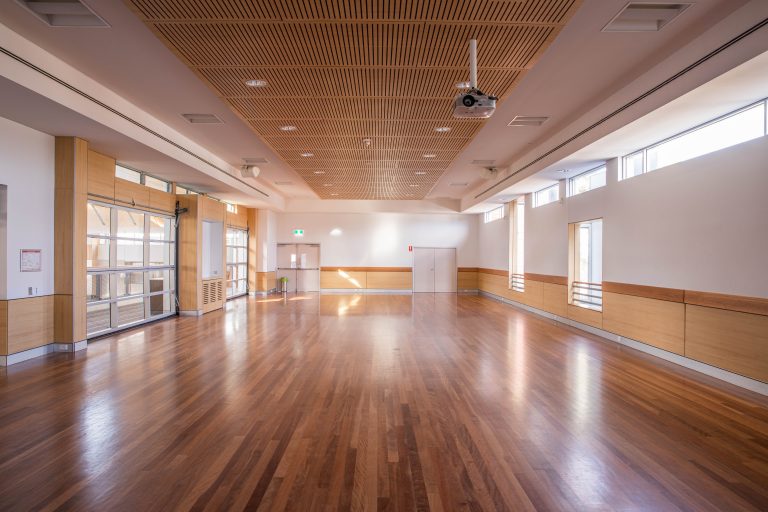 Hall
The Hall is great for dance classes, pre-school activities, after school activities or exercise classes.  The hall features a sprung floor, has air conditioning and projection capabilities.  The Hall is located on the first floor with lift or stair access.
Lounge Area
The Lounge area is great for children activities or classes or as a breakout area from a conference.  This area has access to an enclosed outside yard for outdoor activities.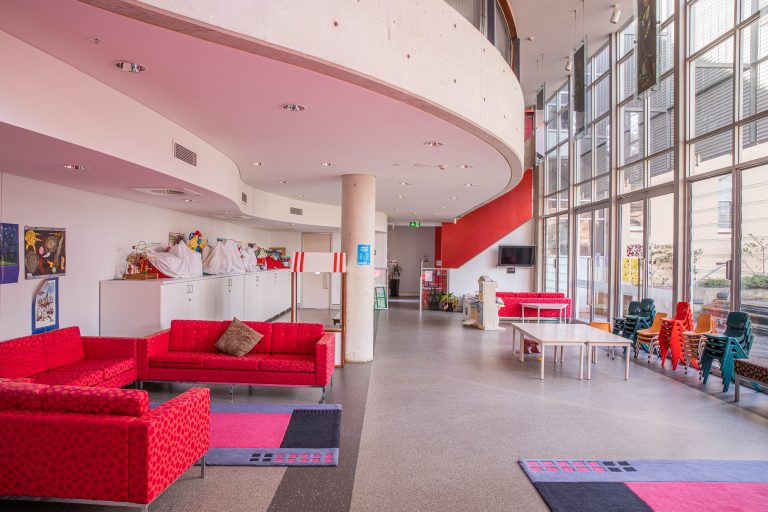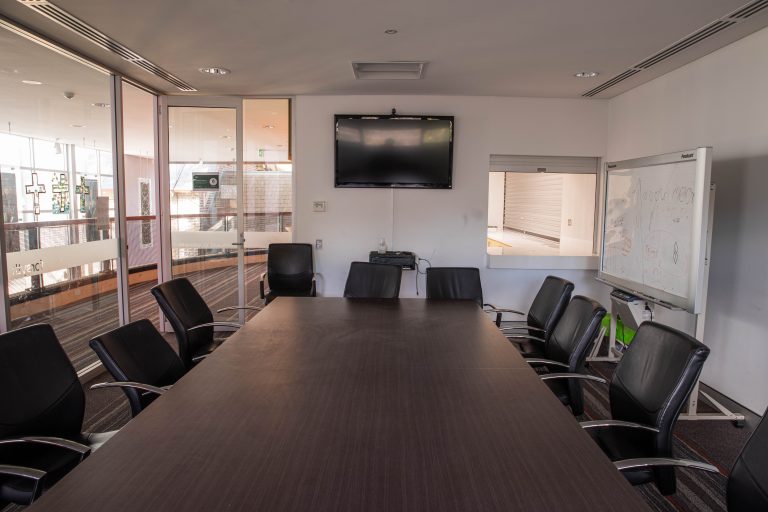 Conference Room
The Conference Room is suitable for meetings or craft groups.  It has a boardroom table and chairs, audiovisual facilities and a whiteboard.  There is a kitchen adjoining the meeting room with hot water facilities. The Conference Room can seat 16 people. 
Willoughby Uniting Church Features
Onsite Parking including 2 disabled parking spots

Two Street frontage with street parking 

Commercial Kitchen on site

Air Conditioning/Heating throughout

Lift access

Disabled and Children's toilets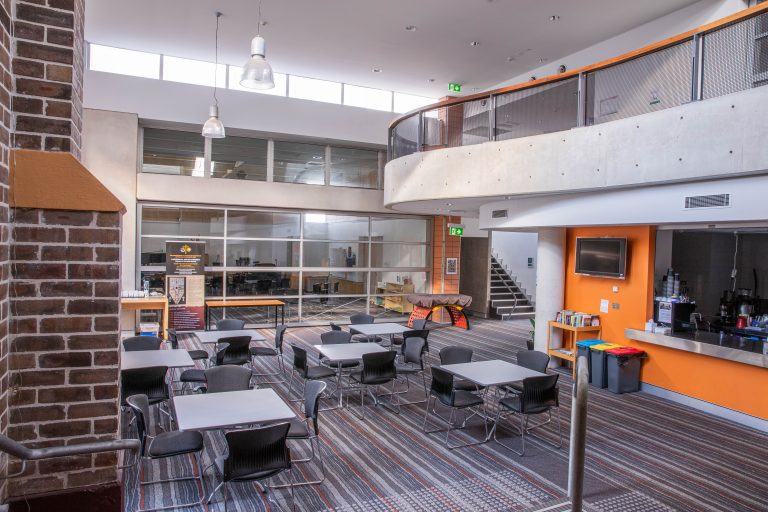 · NORTHBRIDGE · GUNYAH ST, NORTHBRIDGE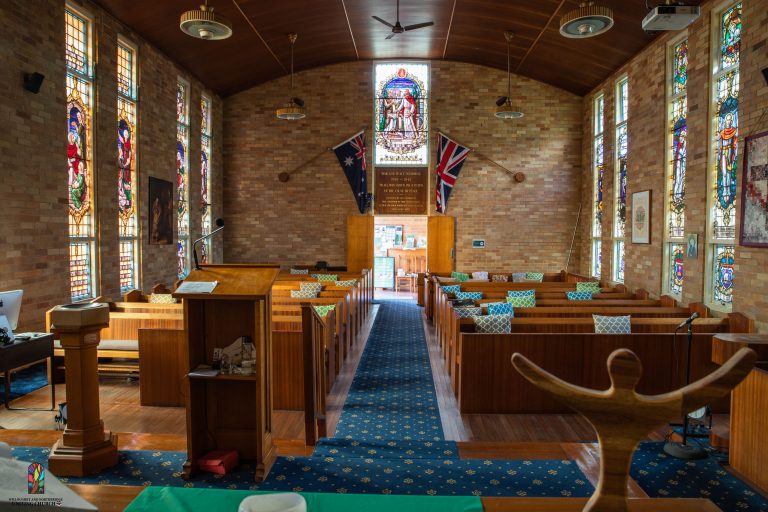 Church
Northbridge Uniting Church is a war and peace memorial church.  It is suitable for small concerts or choir rehearsals.  The church has an organ, fans and parking is available on the street.
Large Hall
The Large hall is suitable for dance classes, exercise classes or as a rehearsal space. There is a stage at one end of the hall.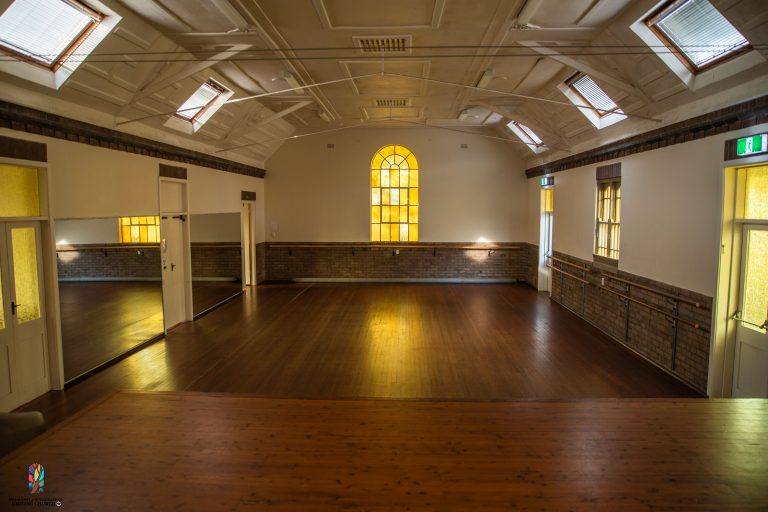 Small Hall
The small hall is suitable for small exercise or dance classes. 
Lounge Room
The Lounge Room is ideal for casual meetings, music lessons or bible study groups.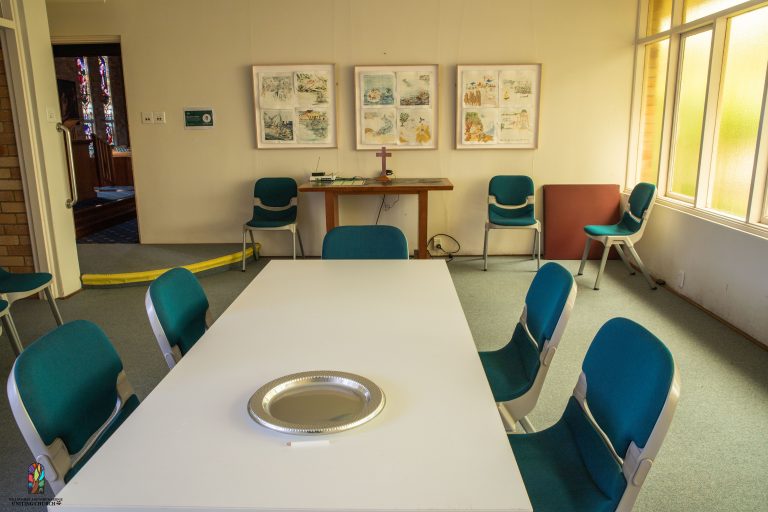 Vestry
The Vestry is suitable for small meetings or classes which require a table and chairs. 
· CASTLECRAG · 12 CHARLES ST, CASTLECRAG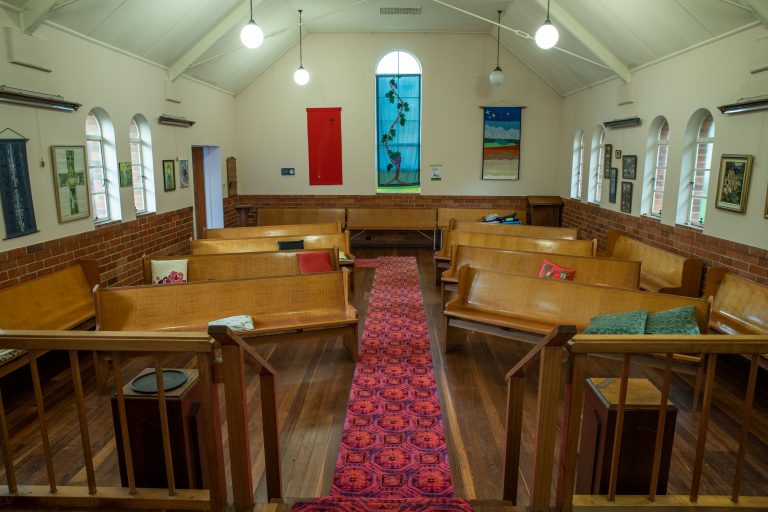 Church
Castlecrag Uniting Church is suitable for small intimate services or concerts.  There is a small stage at the front of the church. At Castlecrag all parking is on the street.
Hall
The Castlecrag Hall is a small hall that is ideal for dance classes, exercise classes or as a rehearsal space. 
Contact us for Venue Hire