Kids at Willoughby and Northbridge Uniting Church
We have an active and growing ministry program to children and families within the Church and our local community.
On Sunday mornings during the school term, our toddlers to primary school attend our Kids Church program at our Willoughby site.
During the week our Little Creators playgroup meet every Tuesday 9:30am-11:30am during school term
Every second Friday night, our Fri-Yay Night Vibes program leads with interactive games.
Each term we have different family social events – orienteering, games nights, Kayaking, bush walks and more. Our annual winter holiday program Creative Kids is a big hit and sells out fast.
Every year we take a leap of faith and let our kids reenact our Christmas story which always brings so much laughter and fun for our parents.
Our toddlers, infants, children and all young people are an important facet of our growing church family. They play an incredible role of shaping who we are as a church and as followers of Christ. They keep us young, remind us to find joy in the little things and never fail to tell us play and just have fun!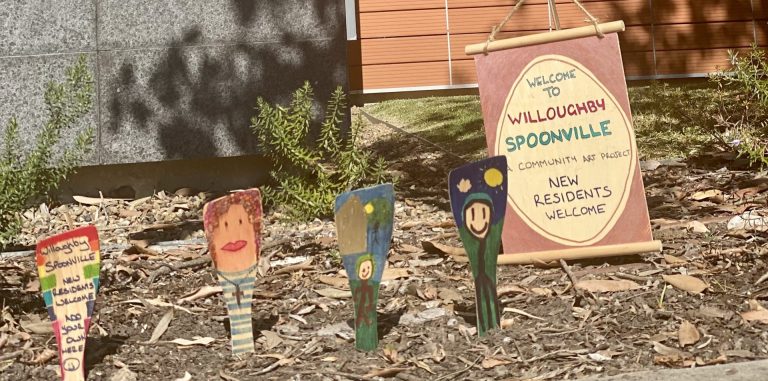 Another Community Art Project. Spoonville has come to Willoughby. Come and join the village – simply paint/colour/draw/bedazzle a wooden spoon[…]
The inevitable time has unfortunately come… there will be no Creative Kids this year ☹  The current situation around covid has[…]